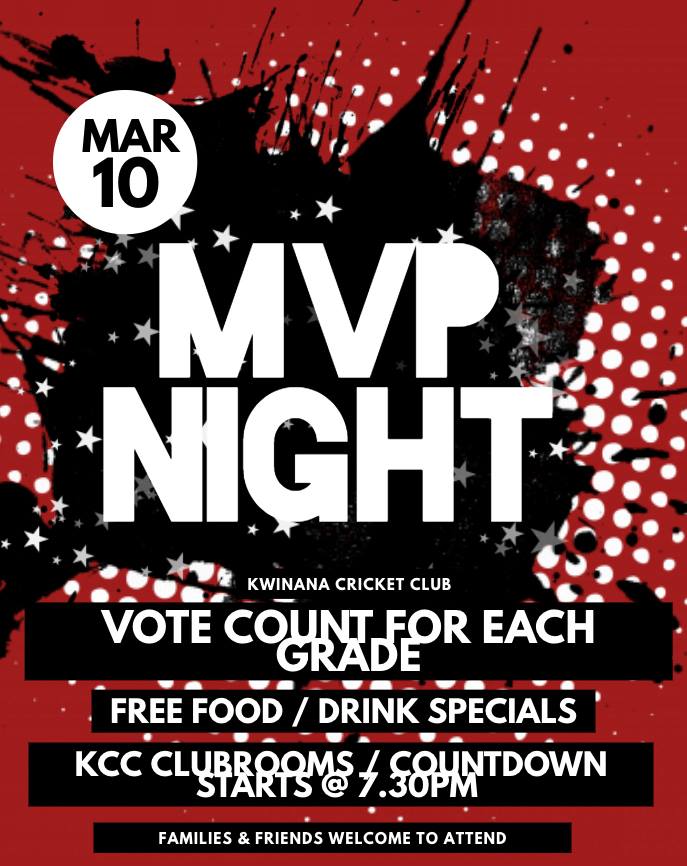 MVP NIGHT
Saturday March 10th. Kicking off at 7.30pm
Fiona Harris Pavilion, Kwinana, Perth WA
Join current and past players for a great night of awards and festivities.
Throughout the night votes are counted and the MVP players crowned (or at least congratuated)!

Free food available as well as specials on drinks.
Family and friends are welcome to attend.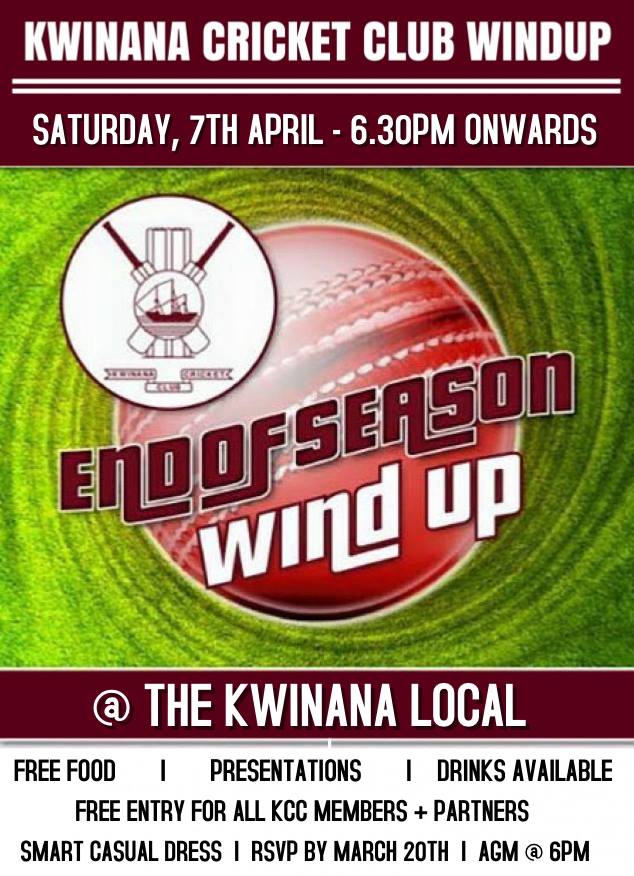 Kwinana Cricket Club - Season Windup 2017/18
Saturday Apri 7th. 6.30pm – Late
The Kwinana Local – 1 Chisholm Ave, Kwinana
Our end of season windup will be held at The Kwinana Local on April 7th. Free food will be provided along with free entry for ALL of our members (plus partners). Be there to recap the seasons high's and low's and send off our 2017/18 campaign in style! RSVP by March 20th. 6.30pm start.
**AGM KICKING OFF AT 6PM**